About Careers and Jobs
Occupational Information
To set and pursue career goals you need to know about the job pportunities and challenges that interest you. Get real-world information on jobs of today and tomorrow.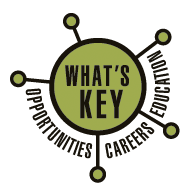 CONTACT US AT
[email protected]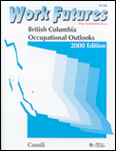 Work Futures: British Columbia Occupational Outlooks
This website provides a comprehensive description of over 200 occupations in the BC labour market. Each occupational profile provides information on the nature of work, main duties, education and training, working conditions, employment prospects, as well as other related occupations. It is geared toward students, parents, career practitioners and job-seekers of all ages. Disponible en français aussi.
www.workfutures.bc.ca

Job Futures
Provides a national perspective on the world of work. Job Futures is a career tool to help you plan for your future. It provides useful information about 226 occupational groups and describes the work experiences of recent graduates from 155 programs of study. Disponible en français aussi.
www.jobfutures.ca

Career Pro News
Bridges web free service provides access to updated career-related news, conferences, online resources and organizations. It contains free online subscription to the latest career development information and timely labour market articles.
Bridges is the leading provider of software-based and online education planning, career exploration, and high school/college test prep resources.
http://careerpronews.bridges.com/
For more information go to: www.bridges.com

National Occupational Classification (NOC)
The NOC classifies and organizes occupations by skill level and skill type and describes their major duties and employment requirements. The Career Handbook provides further information on aptitudes, interests, physical activities, workplaces and environmental conditions. Disponible en français aussi.
www23.hrdc-drhc.gc.ca/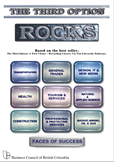 Business Council of BC – The Third Option Rocks
The Third Option Rocks is a comprehensive DVD-Movie highlighting the wide range of career options that do not require a university degree but do need some form of post-secondary education. The DVD includes an accompanying book which provides details of job forecasts, expected incomes, education or training required, plus links to other sources of information. The 4-hour, interactive DVD profiles 101 occupations and showcases 22 "Faces of Success," young BC residents from across the province who have followed The Third Option route.
To order: www.bcbc.com/Reference_Materials/ThirdOption.asp

Industry Training Authority
This site provides labour market information for apprentices, employers, new residents and the general public. Trades careers information, profiles of trades and occupations regulated by the ITA, education and training options, and information on credentialing requirements are provided.
www.itabc.ca/

The Canadian Apprenticeship Forum: Apprentice Trades
This website contains over 6,000 web links to over 300 different apprenticeship information web sites across Canada. The portal Web site provides you with a library of information about apprenticeship training in Canada, in one convenient location. Here you can read one of many apprenticeship-related articles, or use the "Information Finder" searchable database to help you find information about apprenticeship training in your province/territory. Disponible en français aussi.
www.apprenticetrades.ca

Alliance Sector Council
Sector councils are a made-in-Canada approach to helping Canadians and Canadian companies prosper. By bringing together workers, employers, educators and governments, sector councils help ensure that Canadians have the right mix of skills to succeed in the labour market of the 21st century. The Alliance of Sector Councils (TASC) is the meeting place for all Canada's sector councils. Discover the various services and products offered by sector councils in Canada by visiting their web site. Disponible en français aussi.
www.councils.org/1services/index_e.cfm